How I helped pivot and relaunch a yoga business during the Covid19 crisis
Posted on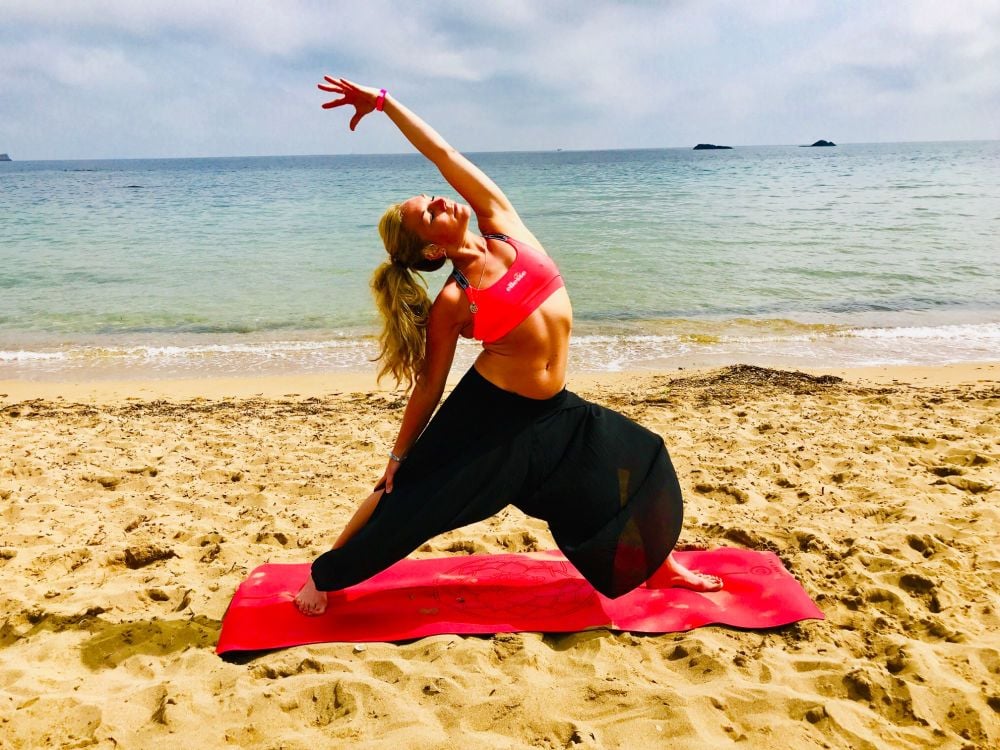 I help business owners understand where they are now, define where they want to get to... and how they get there through effective marketing. No fuss or big lengthily reports. I help my client's niche down to understand who their exact market is and how they should communicate with them.
As the former Marketing Director for Premier Global, I have a track record in the turnaround of a challenging businesses and the delivery of sales growth. Within my role I supported Premier though a successful business sale enabling me to head out on my own and set up my consulting business VB Marketing.
I love meeting new people and getting to understand what makes them and their business tick. I've been lucky enough to work with some amazingly talented entrepreneurs over the last few years.
Now 5 years on, I still love running my own business, supporting a huge variety of businesses throughout the UK. I've worked with companies of all shapes and sizes. I'm particularly aware of the unique challenges that can be present within family owned and smaller businesses.
In the midst of the Covid19 lockdown (April 2020) I worked closely with Lisa Cuerden owner of Yoga and wellbeing business Lisa Cuerden Yoga to help pivot her face to face yoga business to an on-line digital streaming membership. I supported Lisa in developing and launching 'YOUR. Home Yoga Studio' with Lisa Cuerden. Now with 100's of members and growing, yogi's (and those new to yoga) join her through the week for LIVE streaming yoga classes, meditations, yoga tutorials and much more.
Yoga business owner Lisa Cuerden talks about her experience of relaunching her business during Covid
The main thing that has got me through the lockdown situation was my yoga and meditation practice. Yoga is so much more than a way to stretch your body – it brings you to the present moment to allow you to have freedom and space physically, mentally and emotionally to deal with the crisis we were facing.
There was no way I was going to stop teaching and giving people 'the thing' they needed the most in this challenging time. I literally felt I had no choice but to put all my energy and efforts into creating something so that people could continue to practice with me.
My skills lie in creating and teaching classes and definitely not in working out technology and marketing, I knew I needed to enlist some help. After many hours of planning and operational set up, on April 27 I was ready to launch my on-line yoga membership, something I'd always dreamt of but never had the time and courage to do. And so 'YOUR. home yoga studio' was launched.
During the planning and launch period I worked closely Victoria Branch who has masses of experience in membership marketing. She guided me through developing the structure, branding and operations of the new membership from the initial concept through to launching and selling my first 100 memberships. Victoria gave me the confidence and tools to get out there and launch something I'd always dreamed of, my very own online yoga studio, giving people what they need each day in the most challenging of times.
YOUR Home Yoga Studio continues to grow each month. I am loving putting my heart and soul into it. Not only as it helped me through this challenging time and so many others it has enabled me to continue with my passion in life whilst growing a profitably business.
For more information visit:
https://www.vbmarketing.co.uk/ or email [email protected] or call 07740 830273
https://www.lisacuerden.com/ or email [email protected] 07887 533811