I help ambitious businesses to market and grow their business through effective marketing
Let me take the pain out of marketing
I specialise in delivering highly effective marketing and business development strategies.
Based in Nottingham, I help clients across the UK with strategic planning, practical advice and hands-on marketing support.
I pride myselfy on being results driven and adding long term value to my clients. Providing strategic planning, mentoring and hands on marketing support based on good-natured relationships and no buzzwords.
Tailored consultancy services include:
Marketing review and strategy development

Brand development and logo design

Marketing KPI's and tracking

Promotional planning and lead generation

Project and campaign management

Marketing automation

Customer insight

Marketing team mentoring and training

Website build
Let's talk, do you like coffee?
Have a project in mind? Does your marketing need an overhaul? Short on resource or just want to say hi...
Let's have a chat and cappuccino Get In Touch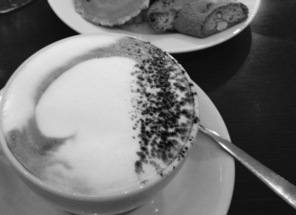 "Victoria Branch is my female entrepreneur role model. She not only owns a successful marketing consultancy, but she is also what I'd call a 'serial entrepreneur', running, amongst other things, a local dog walking business. This is testament to the wide variety of skills that women bring to the entrepreneurial table. Victoria is a prolific volunteer, giving back to the local community, and demonstrating the broad impact that female entrepreneurs often have outside of running their immediate business. She's approachable, caring and genuinely wants all her business partners to succeed, and I find her supportive and positive outlook truly inspiring."